June 14th, 2012 by MUSIC2
Comments Off on Danish Avant-Pop Sensation Fallulah To Release US Debut, 'The Black Cat Neighbourhood' Out August 21
[vslider name="vslider_options"]
The Black Cat Neighbourhood Out August 21
"Fallulah will surely join the ranks of Bat for Lashes, Jenny Wilson and Marina & the Diamonds, as part of the new emerging wave of proud, bold and adventurous female pop artists." – MTV
Stream First Single "I Lay My Head" at SoundCloud
Stream "I Lay My Head (Shook Remix)" at SoundCloud


Danish avant-pop artist Fallulah (aka Maria Apetri) has announced the US release of her debut full-length The Black Cat Neighbourhood on August 21 with MBM Records. Hailing from the isle of Amager, Fallulah was born to a Danish mother and Romanian choreographer father, and spent much of her childhood performing with gypsy dancing tours throughout the Balkans and Eastern Europe.
Tinged with a hint of folklore, her vibrant pop songs have become an overnight sensation in Denmark, and continue to gain momentum throughout Europe. She first made a name for herself when single 'Out of It' was featured on Danish national television, and subsequently became the #1 download on Danish iTunes for several weeks. She then toured Europe extensively over the next year, including a set of lauded performances at the Isle of Wight in UK, Roskilde Festival in Denmark, and By:Larm in Norway. Those who caught her incendiary performances at SXSW '12 and CMJ '11 got a sneak preview of what's to come.
The Black Cat Neighbourhood is littered with Fallulah's bold vocals and quirky, rich instrumentation, including ukulele, glockenspiel, and folky strings. Her genre-bending pop has won praise from Billboard and Hollywood Reporter, with MTV raving, "Fallulah creates pop music with finesse, integrity and a fiery, hot-tempered feel of Central Europe." Mark Ronson played "I Lay My Head" on East Village Radio and Fallulah performed during an on-air interview with Larry Flick at Sirius Radio. The remix of "I Lay My Head" by Shook (above) also went to the Top 5 on The Hype Machine. Fallulah will return to the US this fall in support of The Black Cat Neighbourhood. Dates to be announced shortly.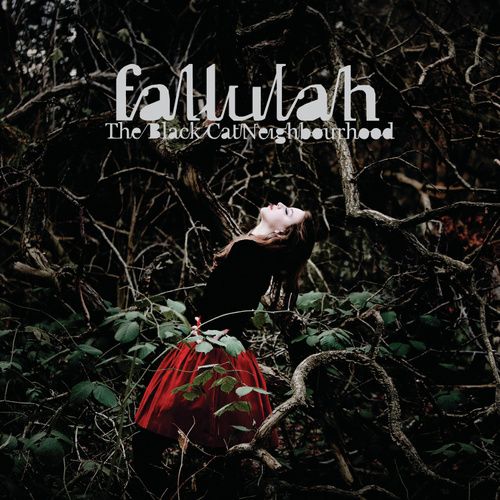 The Black Cat Neighbourhood Tracklisting
1. Only Human
2. Hey You
3. Bridges
4. Use It For Good
5. You Don't Care
6. Work Song
7. I Lay My Head
8. The Black Cat Neighbourhood
9. Give Us a Little Love
10. Hold Your Horses
11. Back and Forth
12. New York, Your My Concrete Lover

For more info, please visit:
http://www.fallulah.dk/
http://www.facebook.com/fallulahmusic
https://twitter.com/#!/fallulahmusic